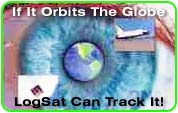 Download the latest LogSat Professional
for Windows demo
The following screen shots are offered for your consideration. LogSat Professional v5.2 will soon be made available through mirror sites.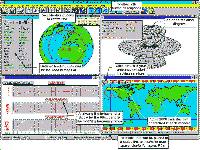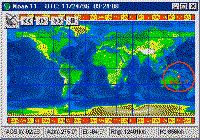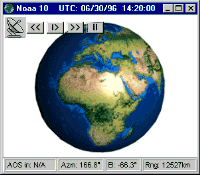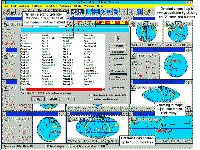 Keplerian elements educational information answers questions such as, "How often should I update Keps?" and "How do I update Keps with LogSat?" In addition, Keps for several categories of satellites are available to download. Are you interested in EME? Here you will also find pseudo-Keps for the Moon.
Pseudo keps for the Moon. Use the following elements to track the Moon for the year 2015:
Return policy
LogSat Software LLC will be able to provide refunds for the purchase price of an unopened product which has been shipped on physical CDROM media. Please note that LogSat Software LLC does not provide refunds for returns of software purchased with the direct download delivery option.