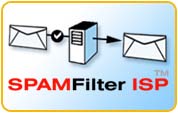 Earn $$$ referring SPAM Filter ISP sales. Are you interested in earning 15% of the retail price simply by referring a sale for a SPAM Filter ISP license? If so, our Referral Program is for you.
How does it work?
It's simple. Once you sign up for the program, you will be assigned a referral code. All purchases made online with our website using the valid referral code will be discounted by $10. This will help you ensure that customers enter a valid code so they can receive a lower price. For every purchase made using your referral code, you will receive 15% of the sale price.
Example: A SPAM Filter ISP license currently retails for $600. Using your referral code, a customer is able to purchase a license for $590. You earn $88.50. You will have access to your own web page where you can monitor any referred sales in real time. Please note that referral codes cannot be used for upgrades.
LogSat Software will mail you a check monthly for the total amount you earned during the previous month. We require a minimum of two referrals before mailing your first check. After the first two referrals there will be no minimum quota to earn your fees. The minimum quota is also waived if you or your company have already purchased a SPAMFilter ISP license in the past.
NOTE - Sending SPAM emails to solicit sales is absolutely forbidden. If it is discovered that this has happened, LogSat Software will immediately revoke your referral code and will stop all payments to you.
If you would like to participate in the Referral Program, please continue to the signup page.