If you would like to provide to someone with the ability to track you via a web browser, you can do so from the "Locate Me" screen in Family Tracker.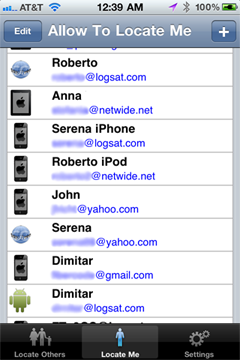 When you manually add a user to this screen, they will receive an email that contains a unique, private link that allows them to track your via a regular web browser.
This screen also contains a list of any users which you have previously authorized to track you via their own Family Tracker app.
You may remove the ability for anyone to track you simply by deleting their entry from this screen.