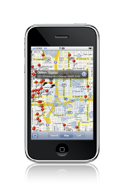 Our world can be a dangerous place. Knowledge and awareness are our first line of defense.
SOS (Sex Offenders Search) for the iPhone/iPad, Android and Windows 7 Phone helps you locating registered sex offenders and sexual predators in your neighborhood, around your children's schools, friends, parks and campgrounds.

*Featured on NBC's TODAY Show - "The Sex Offender Search iPhone application is key". Check out the video here on NBC.
*Featured on the Daily BUZZ TV Show - "This is the app you need to know about to protect your children". Watch the video.


Learn more  |  Purchase from iTunes | Android Market | Zune Marketplace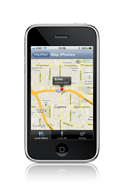 Family Tracker for the iPhone/iPad and Android allows you to track your wife, husband, children and fiancée. Your wife should be at work but she is not answering her phone and you're afraid she may have had an accident. With Family Tracker you will know she's safe in the office. Your husband tells you he's going to be late tonight due to a business meeting. Is he really at the office? Your kids tell you that they are staying late with friends to study for their test. Are they really there, or did they go out partying?
You can now find out where they are, at anytime, as long as they have their iPhones and iPads with them. 
Learn more | Purchase from iTunes | Android Market