We received the files, and were finally able to pinpoint the issue thanks to your wireshark capture.
Please see the first screenshot showing the incoming file to SpamFilter. What you see is not a period between the <CR><LF> separators. Wireshark shows that it is actually a NULL character (byte value of 0). This is a control character that, per RFC, should not be used in the mail body.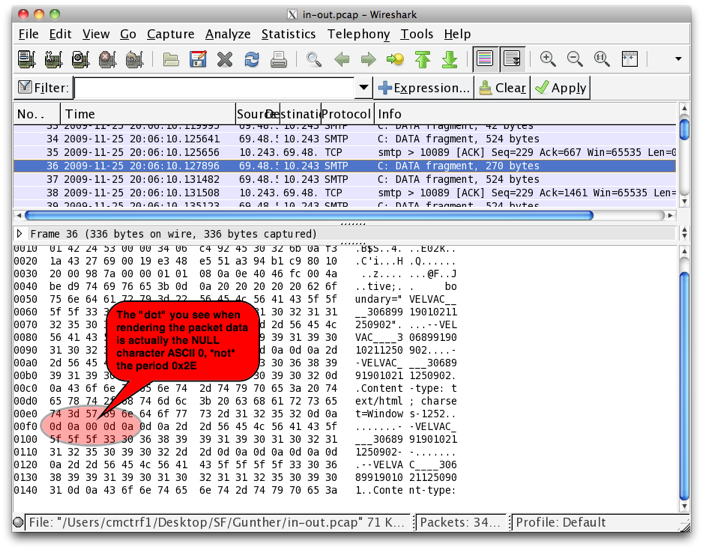 SpamFilter does receive the email successfully, and however this is where the 2nd part of the problem begins (the first part is the remote server sending an invalid NULL character....).
Please now see the second screenshot showing the outgoing email from SpamFilter to your destination SMTP server. When SpamFilter forwards the email, it tries to "fix" the invalid NULL character and replaces it, of all things, with the "0x2e" character, which happens to be the period. Since this period, (un)luck has it, is surrounded by the <CR><LF> sequence, this just happens to indicate the end-of-email sequence and thus your destination SMTP server obviously stops receiving the email.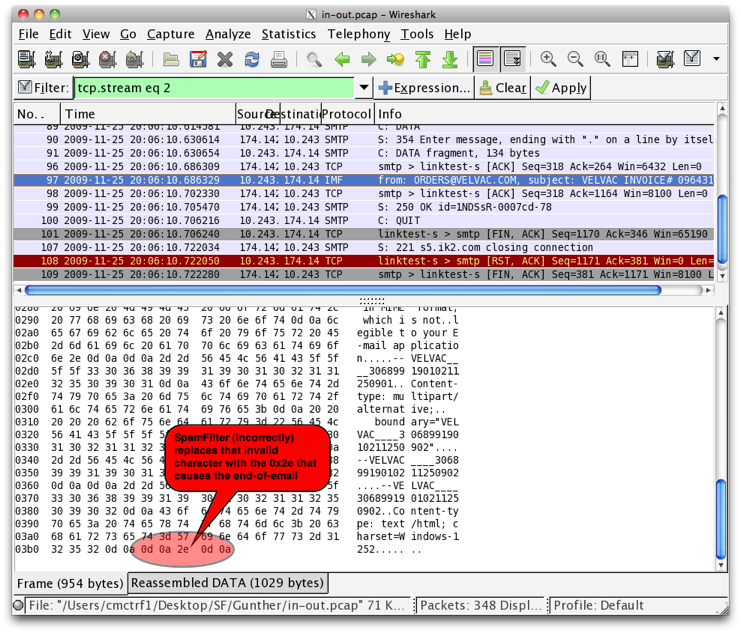 This has got to be one of the most unlucky sequence of events we've seen...




I'll try to see if there's anything we can do to either prevent SpamFilter form autofixing the invalid NULL characters, or to at least replace them with a different, non-dot, character...!



-------------
Roberto Franceschetti

http://www.logsat.com" rel="nofollow - LogSat Software

http://www.logsat.com/sfi-spam-filter.asp" rel="nofollow - Spam Filter ISP