roar,




Unfortunately there was nothing that can help pinpoint the issue with 100% certainty. We did see a sharp spike in incoming connections (see below) at around 9:20AM, but that should not have caused the CPU to be high, especially if you had set the max connections to 20.




It is instead likely that the problem is caused simply by the size of the Bayesian corpus database. To try reducing it, can you please change the value of the parameter:

CleanUpCorpusIntervalDays=7




in the SpamFilter.ini file to about one third or one forth of your current value? For example, if right now you have a value of 7, trying changing that to 2. This should cause old entries in the Bayesian database to be removed sooner, thus hopefully reducing its size to a more manageable 10MB-20MB.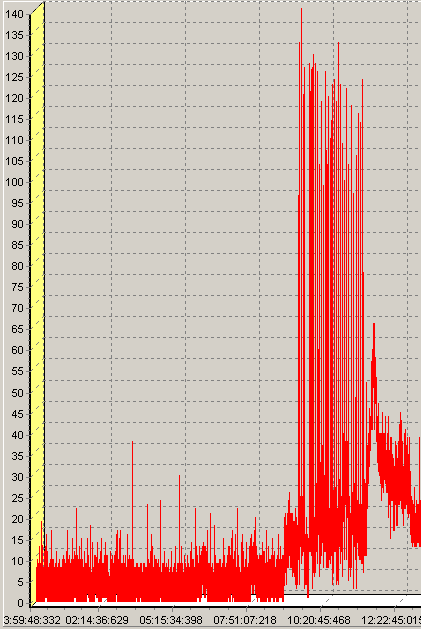 -------------
Roberto Franceschetti

http://www.logsat.com" rel="nofollow - LogSat Software

http://www.logsat.com/sfi-spam-filter.asp" rel="nofollow - Spam Filter ISP