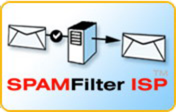 Spam Filter ISP is an anti-spam server used by small businesses, enterprises, and Internet Service Providers.
SpamFilter ISP blocks spam and viruses before they reach your mail servers.
Simple to use, yet extremely customizable, servers running SpamFilter ISP are able to handle millions of emails per day without expensive per-user licensing fees.




FAMILY TRACKER HELPS LOCATING MISSING CHILD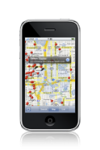 Looking for our iPhone and Android apps?
Sex Offenders Search   |   Family Tracker   |   Microscope   |   Nuclear Site Locator
Watch media coverage for our SOS app on: NBC's Today Show, The Daily BUZZ Show, ABC WFTV Orlando, NBC WVLA Baton Rouge, FOX KTVI St. Louis, FOX WITI Milwaukee, ABC KITV Honolulu, ABC WGGB Springfield
Or do you want to check out our satellite tracking software:
 LogSat Professional?