We have just released a new version of the optional CYREN antivirus plugin - v5.4.30. This update resolves a memory leak in the previous versions.




The previous version was 5.4.23. You can verify which version of the antivirus plugin you are running by looking in the Anti Virus tab in SpamFilter as in the screenshot below.




To upgrade, simply stop SpamFilter's service, run the antivirus installer selecting SpamFilter's installation directory as the destination for the antivirus plugin, and restart SpamFilter.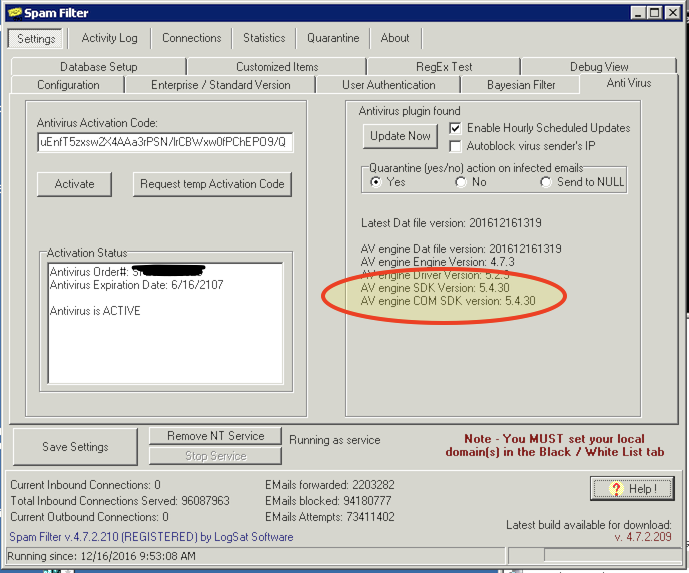 -------------
Roberto Franceschetti

http://www.logsat.com" rel="nofollow - LogSat Software

http://www.logsat.com/sfi-spam-filter.asp" rel="nofollow - Spam Filter ISP